Embossing and Encoding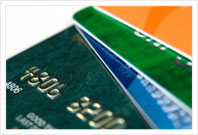 Encoding is the personal details encrypted on the magnetic or chip that enables the card to be identified exclusively..
Embossing is the raised numbers/characters as seen on bank/credit cards to ensure that it is almost impossible for data to be tampered with.
Barcoding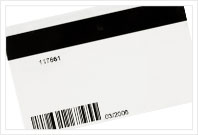 Each card has the ability to carry a unique bar code on the front or revise side. It can hold accessible information about the customer and what products they are buying. It is often used for membership control through connection to your database customised to your individual requirements.
Please click here for information on thermal printing and other card personalisation techniques.