Smart Cards (MIFARE®)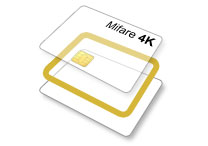 A smart card such as a MIFARE® card can hold a significant amount of data and information that can be programmed for multiple applications to carry out cashless payment. As well as being a form of strong security authentication, the benefits can include flexible business transactions with minimal human intervention, increasing efficiency within companies. This type of access control is generally useful in catering and vending in addition to door entry. Custom Card-IBS can supply MIFARE® Classic 1K/4K cards, MIFARE Ultralight®.
Chip Cards (Jcop)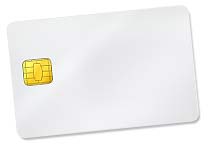 We have the facilities for initialising cards for future use or the full personalising operation to give you a fully functional completed card.
Please contact us on 01256 328883 or click here for more information.